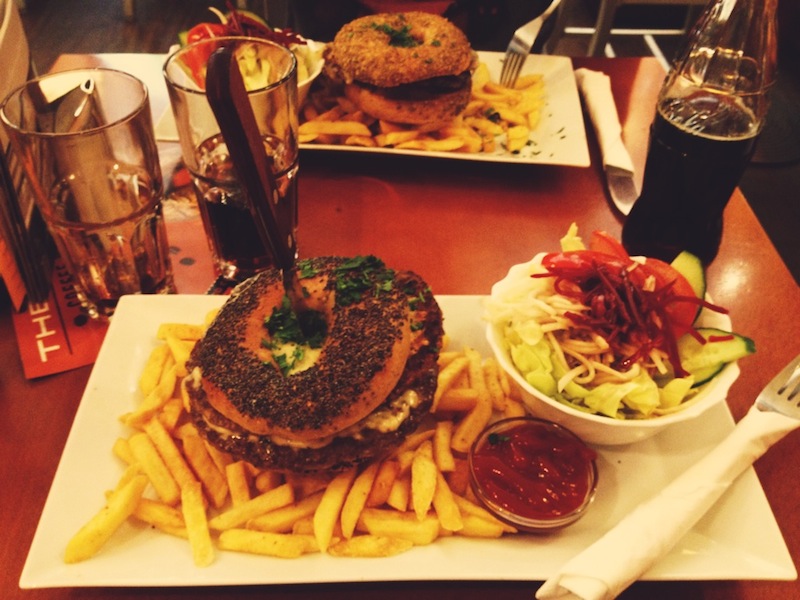 A couple of days ago I finally gave The Roast a try. It's a nice and cozy place, located right across the Vienna university of economics, which focuses on making bagels in every way you can imagine! I don't know how real american bagels taste, but this one was simply delicious. I tried the double beef bagel with cheese, French fries and salad and so did the boyfriend. We were happy and full :) The espresso was also very tasty!
Hint: On sundays they also offer a full bagel brunch. Didn't try it so far, but I'll hopefully check it out soon :)
So if you're in Vienna, give it a try!

The Roast
Augasse 21
1090 Vienna
www.the-roast.com
I'll try to blog in English from now on, but please don't be too harsh with me :) If I made any mistakes, please feel free to comment!