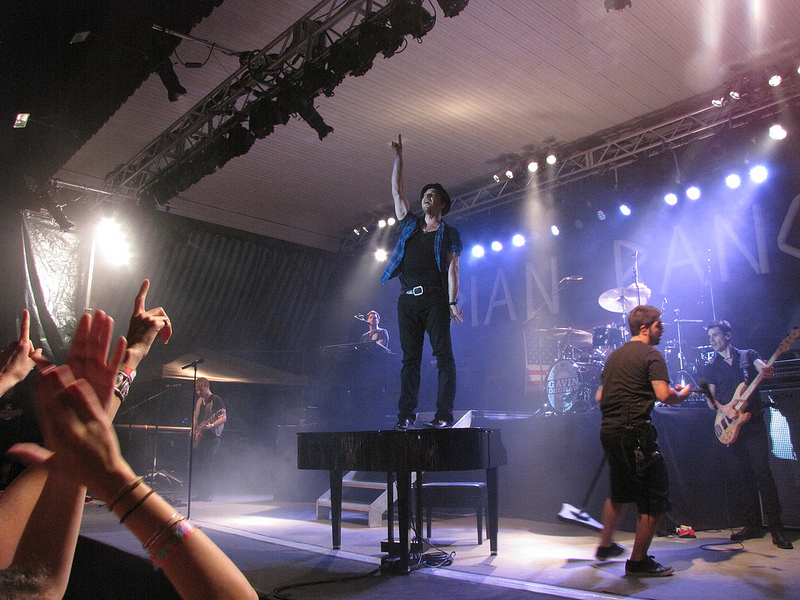 Ich habe euch schon vor Jahren von ihm berichtet und ihn zwischendurch etwas aus den Augen verloren, da es zwei Jahre lang recht ruhig um ihn war – zumindest, was Veröffentlichungen anging. Vor einigen Wochen ist er mir aber in diesem wunderbaren Internet über den Weg gelaufen und hat mich sofort wieder verzaubert.
Gavin DeGraw ist hierzulande eher unbekannt, dürfte aber vor allem den One Tree Hill-Fans bekannt vorkommen, da er damals die Titelmelodie beisteuerte. Übrigens ist I Don't Want To Be immer noch mein absoluter Lieblingssong von ihm, auch wenn es da mittlerweile einige neue Anwärter auf diesen Platz gibt. Zu meinen absoluten Lieblingsliedern gehören beispielsweise Soldier, Not Over You, Best I Ever Had und Chariot.
Er hat eine wahnsinnig eingängige und starke Stimme, die mich vor allem bei Akkustikaufnahmen immer wieder in ihren Bann zieht. Ich wollte damals immer auf ein Konzert von ihm und wurde sehr enttäuscht, da sich seine Europadaten deutlich in Grenzen hielten und Österreich schon gar nicht dabei war. Wie wunderbar, dass er ausgerechnet jetzt nach Wien kommt! Gestern Abend sicherte ich mir die Tickets und jetzt freue ich mich wie ein kleines Kind auf den 18. März.
Bis ganz bald in der Arena, Gavin! <3
Gavin DeGraw @ Spotify
Gavin DeGraw @ iTunes
Gavin DeGraw @ Amazon
Photo (c) bobnjeff (CC BY 2.0)