April went by so quickly! While I am on my way home from London, I just wanted to finally do a favorites post again. Even if spring only made a short little appearance this month, I loved to wear a bit more color than usual – especially on my lips.
Lancôme launched their new Matte Shakers a couple of weeks ago and as one of my favorite YouTubers raved about this product a whole lot, I gave in and picked up "Energy Peach". I googled swatches before deciding which one to buy, but on my lips it's showing up totally different and quite bright. It's definitely not a nude or subtle shade, more of a bright orangey-red. The formula is completely different to my other matte liquid lipsticks. It doesn't dry down completely and is therefore not as long-lasting as others, but that also means that they are not as drying on the lips.
Another lipstick I picked up recently was "In The Flesh" by Wet n Wild. Apparently this is also a dupe for Tom Ford's "Casablanca", but I just stumbled upon this on Amazon and liked the color. It's absolutely gorgeous and wears very beautifully, especially for the price! A lovely everyday and quite long-lasting lipstick for under 4 euro? I'm in.
As the weather gets warmer now, I also use a lot more creams instead of powders. I recently came across this Kiko cream blush in the shade 01 from their Less is Better collection and was very intrigued by the color itself. It applies very nicely with the Beautyblender, even though you need quite a lot of product which is the only downside to it, but for under 10 euro that's something I can live with. A very lovely shade for spring!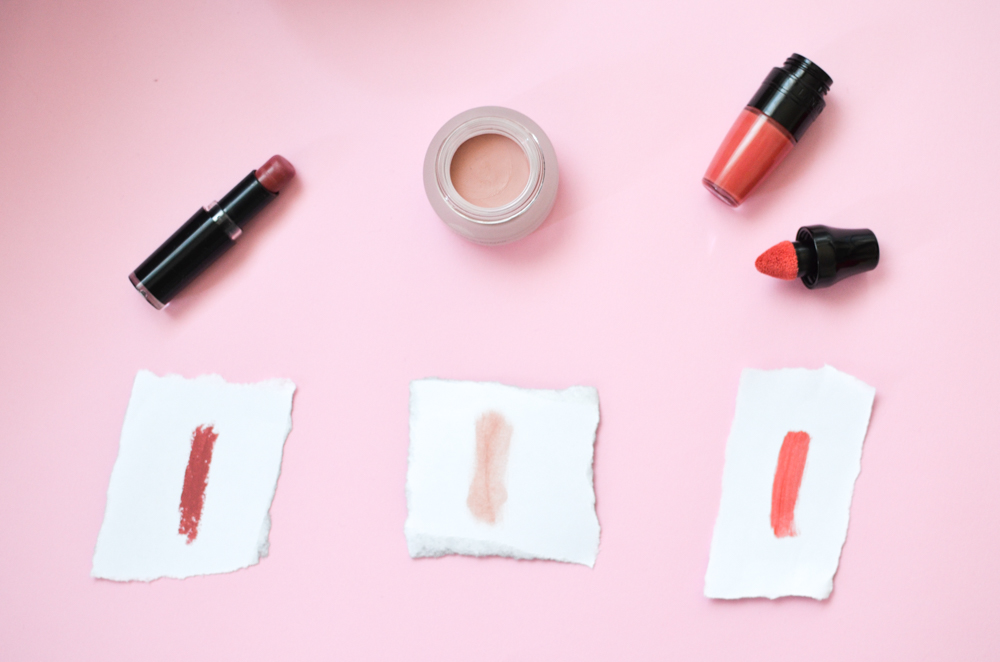 For my face, I went back to the L'Oreal Pro Glow foundation. I picked this up in New York last year and didn't like it at all at first, but as my skin is currently not as dry as it has been back then, I really enjoy it now! It doesn't make me oily throughout the day if I set it and the coverage is pretty good. The only downside to it (which is quite a big one for us Europeans actually): you still can get it only in America as far as I know.
And last, but definitely not least, my favorite product of the month or maybe even the whole year: Tarte's Shape Tape concealer. Everyone and their mother is talking about this product and when it first launched, it was sold out for weeks! When I was at Ulta during my trip to the US, the sales lady actually laughed a bit when I asked her if they had my shade in stock. After six months, I finally purchased it and oh my lord, that's hands down the best concealer I have ever used. So far, almost every concealer creased on me and made its way into my fine lines due to my very dry under eye area, but the Shape Tape actually stays put! A very important thing to know though: use it in small doses. It's very thick and dries down pretty fast, so act quick!
What have you been loving this month?