Having good makeup brushes is probably the most important thing when it comes to beauty stuff – you can have the most expensive and lovely foundation, but if you apply it with a bad brush, it'll look just awful anyway.
The good thing is, you don't necessarily have to invest in expensive brushes since there are brands like Zoeva and Real Techniques these days. I also tried a couple of brushes from Ebelin (a German brand you can get in the drugstore here), which are very cheap, but not always great. If you are just starting off using makeup or don't wear it on a daily basis, I would recommend their brushes though – one of them even made it into my favorites! Also, their blending brush is pretty lovely.
A couple of years ago, I've sworn by the Real Techniques Stippling Brush and Expert Face Brush to apply foundation, but since the Beauty Blender came into my life, I've never looked back. It just looks a lot more dewy and natural on the skin, and even though I also use the Miracle Complexion Sponge by Real Techniques quite often, I just find the original Beauty Blender way better. It's quite pricey for a sponge, but it's just so good.
Eyeshadow-wise, I swear by Zoeva. I use the 221 as well as the 227 every single day for my powder eyeshadows. They are perfect for applying, but especially for blending eyeshadows. For cream eyeshadow, I used to apply those with my fingers only, but now I much prefer to use the Zoeva Concealer Buffer. It works perfectly fine and as I never liked it for my concealer anyway, I'm glad it has found its new purpose!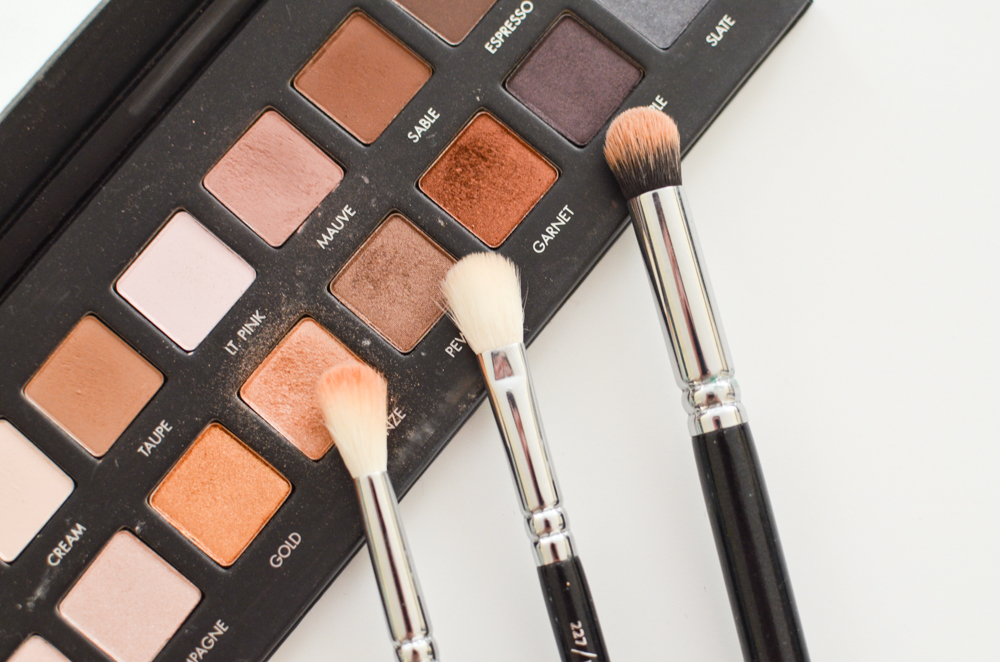 Speaking of concealers: I normally just use my Beauty Blender, but lately I do a little combo between a brush and a sponge. For that, I always use my Sephora Airbrush Concealer Brush – it's so nice! Sephora do really great brushes as far as I can tell, but they are pretty pricey, so I never took the splurge and bought another one so far.
The Real Techniques Setting Brush is probably my favorite brush as I use it for two things: applying highlighter and setting my under eye area with powder. It's quite cheap, very soft and just super handy to have. Another Real Techniques Brush I really like is the powder brush, as it basically covers my whole face and makes setting your makeup very quick and easy. And on top of that, it's just so soft!
For applying blush, I mainly use my Blusher Brush from H&M. I don't know if they still do this, but if they do, grab it while you can! I also use an eyeshadow brush from them and it's pretty nice, too. If you can't get hold off this one, I would recommend the Blush Brush from Ebelin. The one I got was in a limited edition as far as I know, but also their regular one does the job really well!
And last, but not least: the softest brush in my collection! The Kiko Stippling Brush (106) is my favorite brush for applying bronzer. It's amazing! I bought it in the sale (and I even went back and bought another one a day later), because they discontinued this specific one, but they do a very similar one now.
What are your favorite brushes? Let me know :)