I am a nude lip kinda girl, that's for sure. When I saw the Give Me Some Nude Lip Kit on Sephora while I was in the US, I had to get my hands on it. I rarely use up a lip product these days, so I am always up for some minis! It contains six different kinds of lip colors, one of them is a full size. Before I purchased this kit, I didn't know any of these formulas except one, so I was really excited to try them.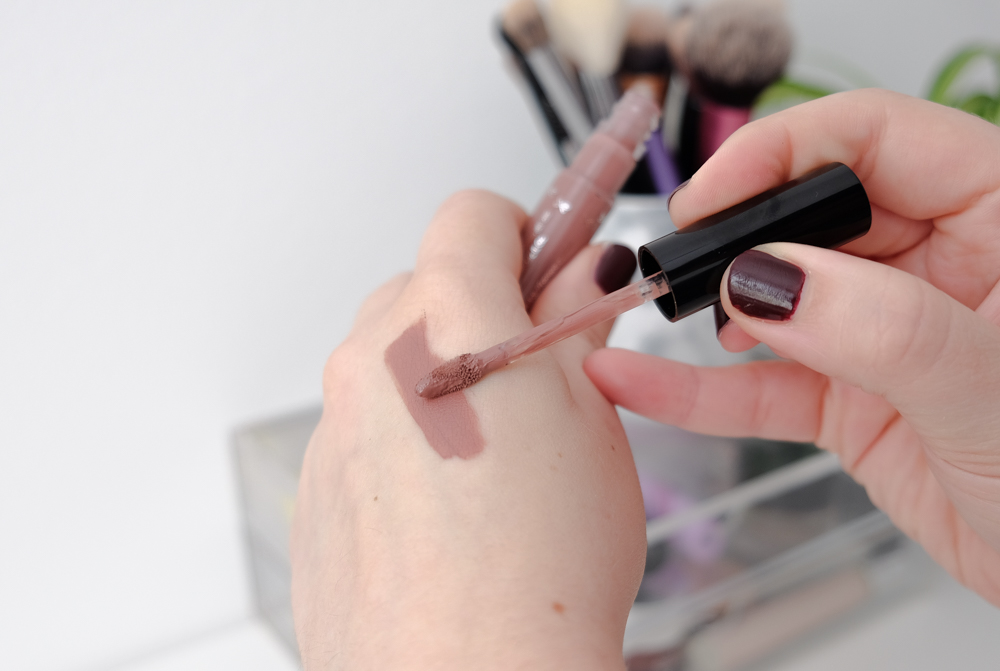 Let's start with the full size and also the only product in here that I don't really like. The Ciaté London Liquid Velvet Moisturizing Matte Liquid Lipstick in Bitter Sweet is just not for me. I don't know if it's too grey for my skin tone or what it is, but I just look dead when I wear it. Also, the formula is not my fav as it doesn't dry down completely and it really shows off every little imperfection on my lips. I will still try to make it work though as I think the color itself is quite unique!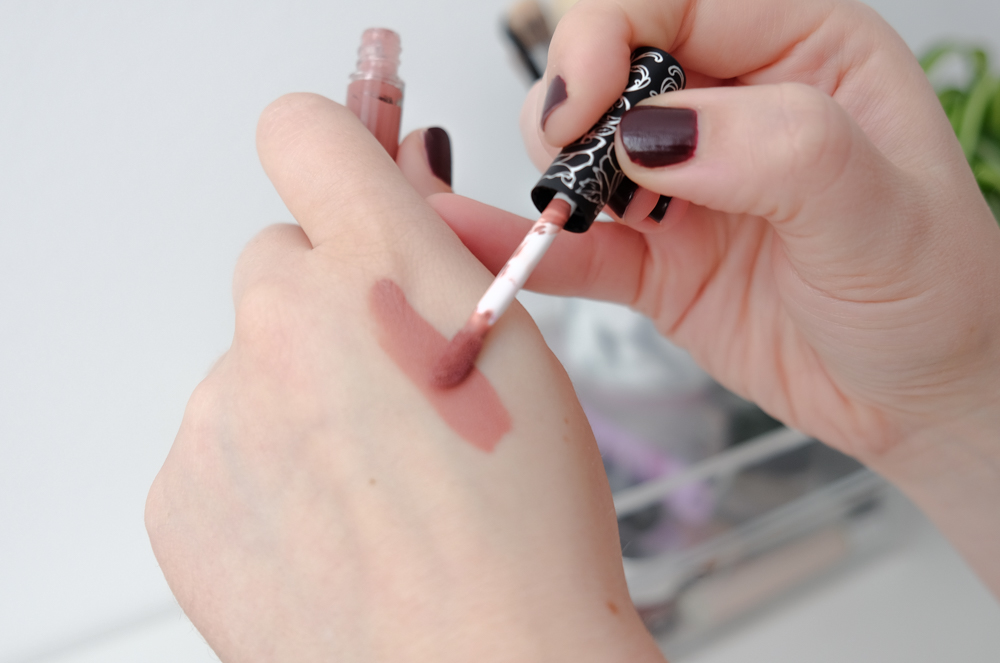 The second liquid lipstick is the only formula that I already knew: Kat von D's Everlasting Liquid Lipstick in Ludwig. I wore this almost every single day since I came back from holiday – it's just so pretty! It's the perfect 90s pinky-brown that will suit a lot of people. Kat von D does one of my favorite liquid lipstick formulas; they aren't too drying, but last on the lips for a long time. I would (as always with this kind of lipsticks) still recommend to wear a lip balm underneath, it's just a lot more comfortable during the day. I ate a whole pizza and it was still looking good afterwards; that's what I call a good lipstick!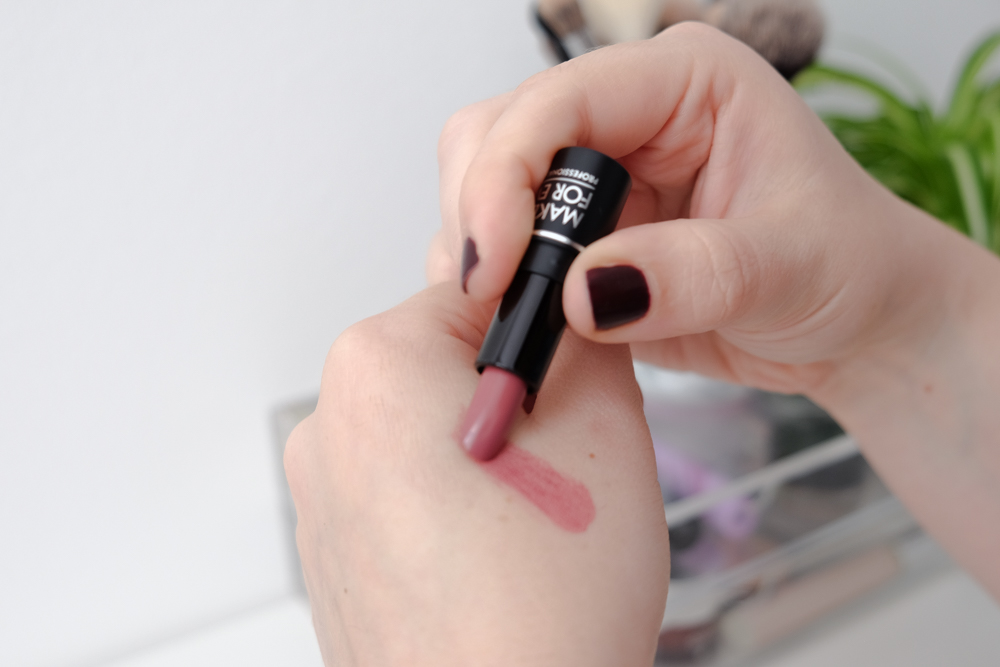 When I didn't wear Ludwig, I wore this. The MAKE UP FOR EVER Artist Rouge in C211 is simply gorgeous and your perfect everyday shade. It is my first lipstick from MUF, and definitely not my last! The formula is super creamy and the color payoff is truly amazing. It has a satin finish, so it's not matte and quite comfortable to wear. They are slightly drying, so I would also recommend moisturizing your lips before applying them like you would with a matte lipstick.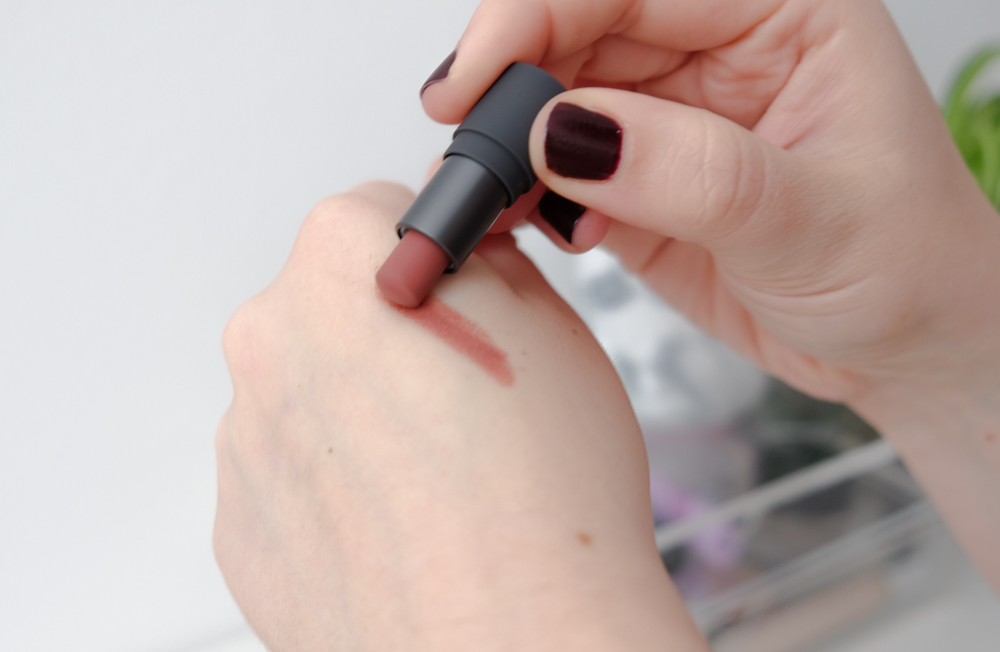 The Bite Beauty Multistick in Brioche basically looks like autumn to me. You could wear these multisticks on your eyes, cheeks, and lips, but I only tried it as a lipstick so far. On me, I wouldn't call this a nude though as it's pretty bold, but the color is amazing and pretty unique. The formula is very creamy, lasts well on the lips and as someone who's got really oily eyelids, I am excited to try these out as an eyeshadow as well!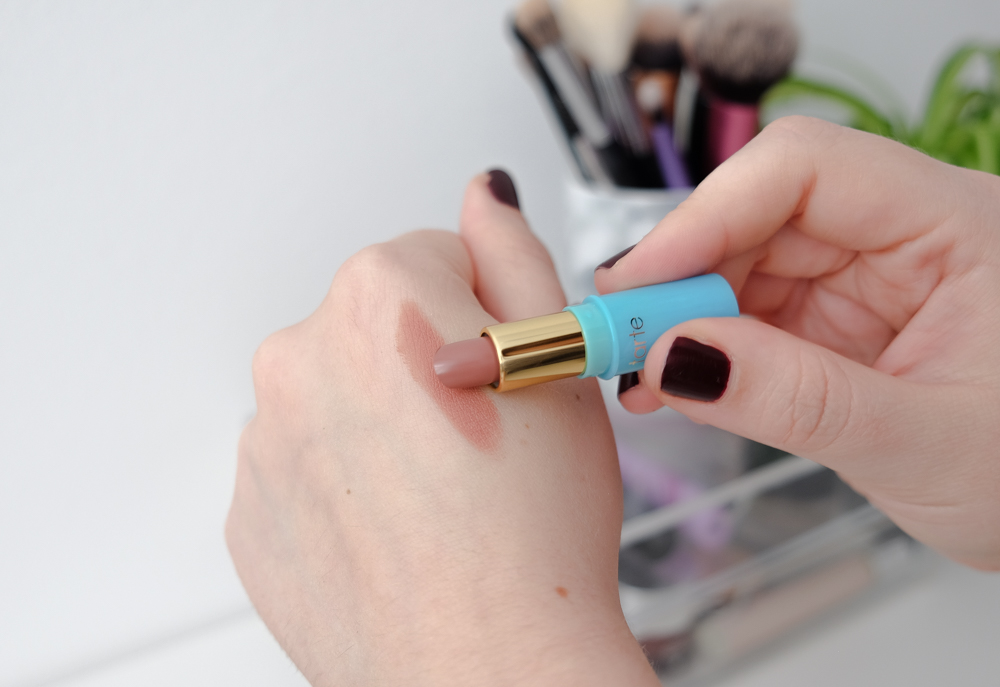 I love Tarte, and this lipstick formula has been on my shopping list for ages. The Rainforest of the Sea Color Splash Lipstick in Rum Punch is a real nude to me. When I think about nude lips, this is what comes to my mind immediately. The formula is really hydrating, and it still lasts for 3-4 hours on my lips which isn't bad at all! Rum Punch is definitely also a color that would look really nice in spring and summer!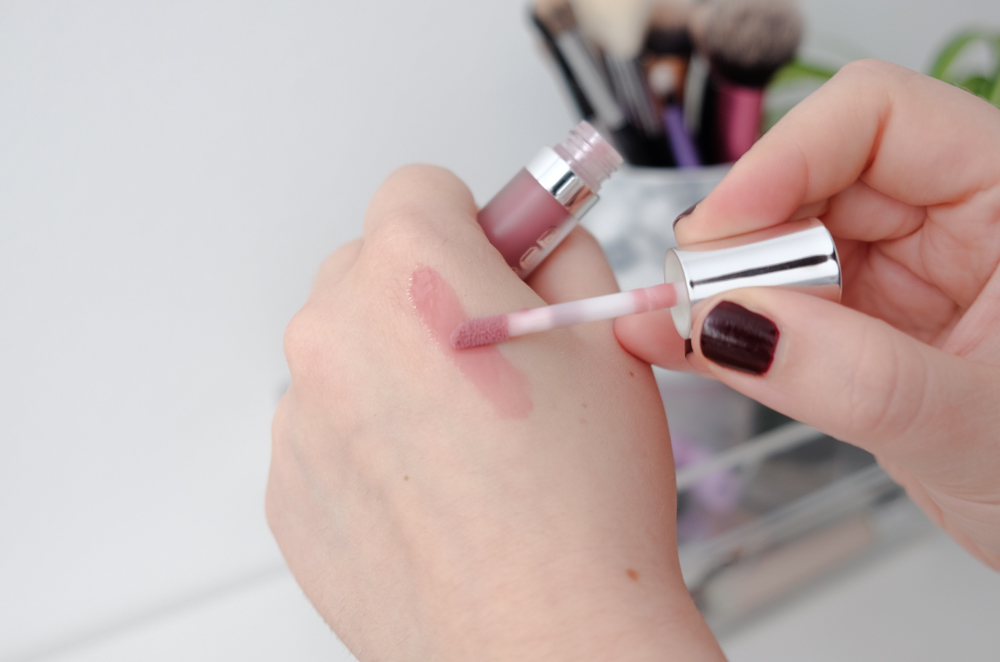 And last, but not least: the Buxom Full-On Lip Cream in Dolly. Lip cream is a bit misleading in my opinion as this is just a pigmented lip gloss with a slight tingle after application. I am not really decided yet if I like it or not as I am just not a lip gloss girl, but the color is so gorgeous that I still want to make it work. I definitely need to try this one again if it's not as windy and my hair doesn't stick to it like crazy.
The Give Me Some Nude Lip Kit is currently sold for $28 ($70 value) at Sephora. I would highly recommend to pick it up if you are a nude lipstick lover just like me!